Sep 12 2018
Changes to the London 11+ Consortium application process – a good thing?
We all agree that it is important to offer a place to the girls who will thrive at a particular school and there are a number of views on the proposed changes to 11+ Consortium entrance assessments. Find out more ...
Changes to the Assessment
The changes, effective from January 2019, are designed to reduce endemic tutoring in London and a greater dependence on verbal reasoning is planned. In the past, many girls have thrived on the English and maths tests but over-tutoring or "teaching to the test" has rendered this form of test no longer fit for purpose in providing evidence of a girl's potential.
Finding the best school for your daughter
One size will never fit all, and nor should it. Independent schools welcome diversity and will never depend solely on a morning's examination. Interviews will remain very important, as will the report from the applicant's current school which will carry evidence of in-school testing and should, if possible, provide an honest opinion on whether that senior school will be the best possible environment for that particular young adult to flourish.
Changes will be successful
As a respecter of the experience and expertise of the Consortium heads, and as a former head who over the years saw how meticulous the senior schools were in choosing the right pupils for their school, evidenced by alumnae, I have every confidence that the changes will be very successful.
Sally Hobbs
Schools Consultant – Mavor Associates
---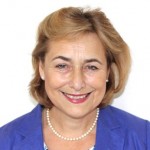 Sally's teaching career in the independent sector spans over 30 years. For 22 years Sally was Headmistress of Orchard House School, a preparatory school for girls and boys in West London. Whilst building up the school's reputation for academic excellence Sally's priority was always the happiness of the children and each pupil's journey towards reaching his or her potential.  Sally has direct experience of the important transfer to secondary education at 11+.
School Search & Placement
Every child is different, which is why we always begin with an initial consultation designed to build a deep understanding of your family's needs. This can take place on the telephone or in our office in London.